Over the past three years, Cecilia Vicuña has gained sudden and impressive international recognition, culminating with the Golden Lion for Lifetime Achievement at the 59th Venice Biennale International Art Exhibition this spring.
The seeds of Vicuña's multifaceted artistic personality emerged in the 1960s, when she was still based in Chile. There she began to write poetry in conjunction with painting, drawing, sculpture, textile work and performance. Weaving together autobiography, the recovery of ancient indigenous knowledge and a strong political conviction, her work has always anticipated current discussions of feminism and ecological thought.
A group of drawings from his Palabrarmas series, begun in the 1970s, was recently acquired by MoMA and is currently on display at Gallery 205: A turn inwardas well as other examples of Latin American works that approach heritage as a source of future-oriented inspiration.
Palabrarmas offers an entangled connection between words and images, synthesizing the emancipatory ideas of Vicuña. The title of the series is an artist's invention of a coat rack that combines the words in Spanish palaver (word) and weapons (weapons). Military dictatorships gripped Latin America as Vicuña produced this series, and she imagined that these nonviolent language tools could combat the brutality of this era. The poetic proposal of the artist "words as weapons" remains relevant today, offering a language of collective renewal that seems more necessary than ever.
In the following story, Vicuña shares the almost magical story of this work, as well as its multiple references and resonances.
—Inés Katzenstein, Director of the Patricia Phelps de Cisneros Research Institute for the Study of Latin American Art and Curator of Latin American Art
Cecilia Vicuna. Imaginación: imagen en acción (Imagination: image in action) from the AMAzone Palabrarmas series. 1978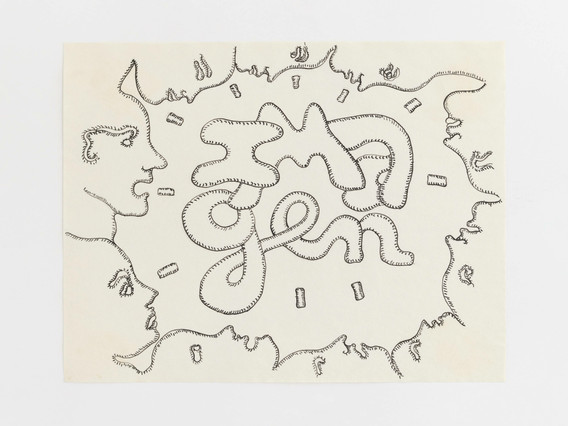 Cecilia Vicuna. Imagen: imán del gen (Image: Magnet of Genes) from the AMAzone Palabrarmas series. 1978
Words contain a picture and that is what keeps a word going.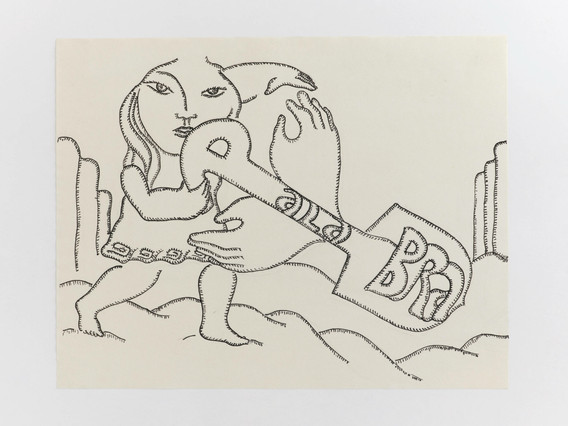 Cecilia Vicuna. Labrar palabras como quien labra la tierra (Words of work like those who plow the earth) from the AMAzone Palabrarmas series. 1978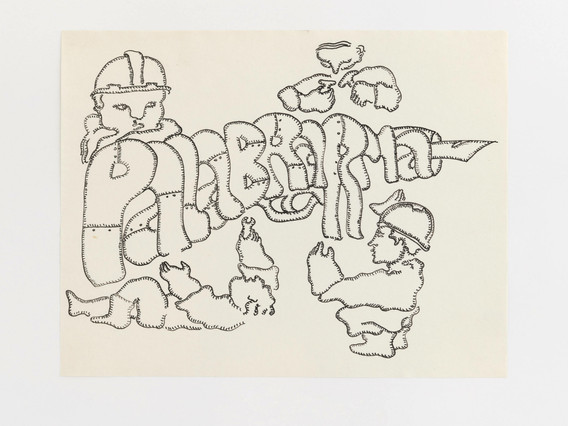 Cecilia Vicuna. Keyword: armada por todos (Wordweapon: Armed by All) from the AMAzone Palabrarmas series. 1978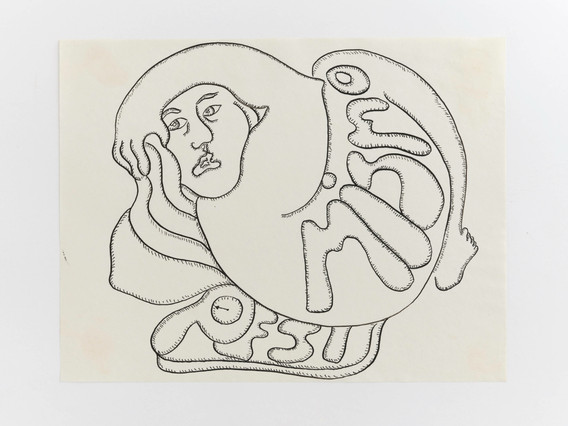 Cecilia Vicuna. Pesimismo: el excesivo peso de sí mismo (Pessimism: the excessive weight of yourself) from the AMAzone Palabrarmas series. 1978
If we could change our destructive habits and start loving the earth again, everything would change so quickly.
People often ask me if I have a favorite drawing. It is true and false at the same time. I like, for example, a drawing that says in Spanish Siembra, which can be interpreted as an injunction or as a plea. It means "plant" or "plant please". But if you open it and see it from the point of view of the word itself, that is, from a palabrarma point of view, it means if hembra. Yes, woman. Yes, to the female.
So to plant is to say yes to femininity, to the feminine, to the vital force of this land which has always been perceived as the mother of life by ancient indigenous cultures around the world. And as you know, now we are losing land. The ground is so devoid of life that we will soon be hungry. The soil is dying and the only thing that could bring the soil back to life could be to say yes to the femininity of the soil, to love the soil and the soil itself.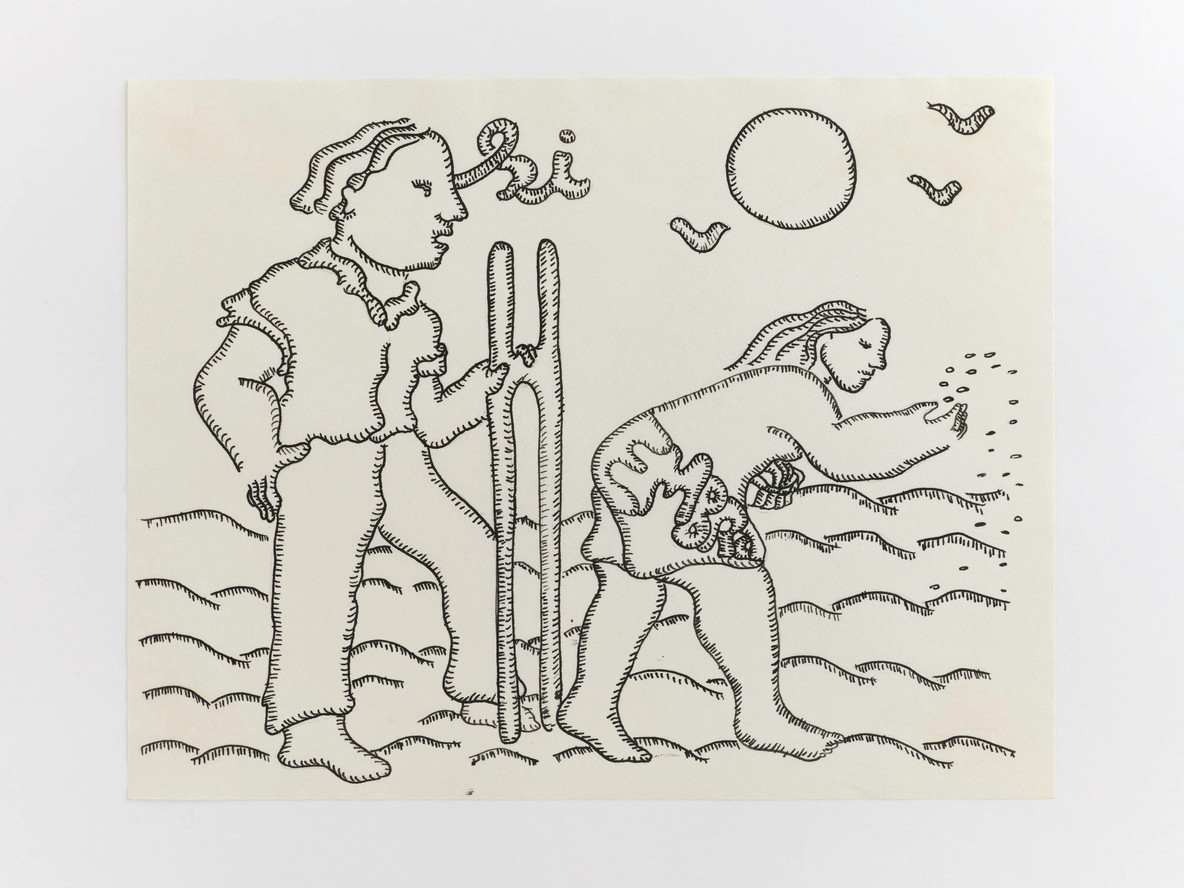 Cecilia Vicuna. Siembra: decirle sí a la hembra (To sow is yes for the woman) from the AMAzone Palabrarmas series. 1978
When I first came and crossed the Amazon by land and boat, I felt it was the most beautiful and majestic place on the planet. And now billions and billions of dollars by corporations and banks are investing in destroying this incredible life force and truly condemning the earth to no longer being worthy of humans. Because if the forest disappears, the humidity and humidity disappear. There will be infinite drought, infinite lack of fertility, of fecundity.
Before the arrival of Europeans, the Amazon had this extraordinary intelligent civilization that had created a kind of soil that regenerates its own fertility. The forest itself was created as a garden, as a magnificent participation and collaboration between our species and many other species over millennia. It took thousands and thousands of years for this forest to be created, and now in just a few decades we are destroying it.
I'm very happy that this work comes into this exhibition, for people to think about how we are all complicit and part of this destruction, and how, if we could change our destructive ways and start loving the earth again, everything would change so fast.
So whatever is happening in the inner vision of this girl in 1977 is still very relevant, the need to see and to give sight, the need to create the culture of solidarity, the need to see planting as an act of love. All of these things are even more urgent today than they were in the 1970s.