Asian filmmakers are struggling to gain recognition in the horror and thriller genres, but not at South Korea's Bucheon International Fantastic Film Festival (Bifan, July 7-17).
Bifan has a long history of supporting emerging and established genre filmmakers and 26e edition of the festival is no different, with works by eight female filmmakers in the two main feature competitions.
Among the attendees at this year's event are American-born Laotian Mattie Do, who will act as a mentor at NAFF Fantastic Film School; Malaysian Tan Chui Mui, who presents a fantastic thriller Last resort NAFF's IT project market; and Hong Kong's Gilitte Leung, whose supernatural thriller Social distancing plays in the Bucheon Choice competition.
Do is considered Laos' first and only female director and has made a string of well-received genre-defining feature films to date, ranging from the 2012 feature debut Chanthaly supernatural drama Dear sister, which premiered at Bifan in 2016 and became Laos' first nomination for Best International Feature Film at the Oscars (it was not shortlisted). His latest feature, time travel thriller The long walkpremiered at Giornate degli Autori in Venice in 2019 and won Best Director at Sitges.
Asked about the lack of female genre filmmakers in Asia, Do wonders "if it's something deeply culturally rooted in our craft, built from false narratives that women are unreliable, too emotional, or too complicated. to be trusted not only for film, but even high-level positions in other careers".
Talk to Filter on why she chose to focus on genre cinema, Do says, "I love that this genre provides me with a way to make a statement and go beyond the boundaries of reality or push back extreme limits. Growing up with a mixed ethnic background, it seemed natural to me to tell supernatural stories that gave me thrills as a child.
Her entry into the genre was through what some might consider an unexpected path: ballet. "It would surprise most people to link ballet to horror, but most ballet is genre-adjacent," Do says. "There are ghosts, swashbuckling pirates, time travel, witches and even a wereswan. In Swan LakeOdette transforms from a swan into a human girl when the full moon comes out.
Constantly proving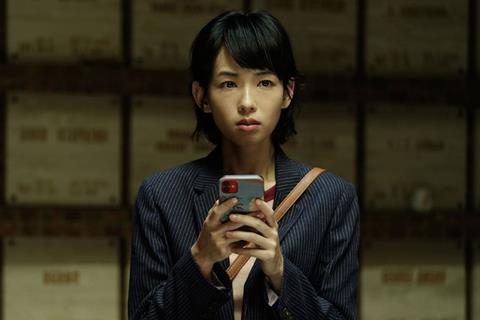 Hong Kong director Leung went horrific with her second film, Social distancingsequel to the romantic LGBTQ+ drama love me now in 2012. "Whether it's genre films or not, we face the same challenges," says Leung.
"There is always the big question of whether she can do it? Some people would even ask if it's better for a male director to direct a screenplay written by a female director. We must constantly prove ourselves and prove our vision.
Whereas Social distancing positions itself as a supernatural thriller, Leung insists it's really about human nature. "Horror stories allow me to think outside the box," she adds. "My imagination can run wild without limits. I don't have to worry if something makes sense or not. The real and the unreal, certainty and uncertainty create endless possibilities.
Women-led collaboration
In addition to the Fantastic Film School, which offers training in genre film production and networking for emerging Asian filmmakers, NAFF also runs a project market with 24 titles in competition. It includes 13 IT projects, four of which are carried out by female directors: A myth by Maaria Sayed, Carrion by Renata Pinheiro, Devil's Left Hand by Mutsumi Kameyama, and Last resort by Tan Chui Mui.
Last resort is a regional female-led collaboration between Malaysian director Tan, Manila-based producer and Breda Arleen Cuevas (If the weather is nice) and Japanese actress Kiki Sugino (Hospitality).
Set on a small, magical island, the story follows a single Japanese mother who uses a custom travel agency as a front for a suicide business to help people who can afford to end their lives comfortably in a heavenly haven. The film will be shot in the Philippines.
Tan says the project was born out of a fantasy by Dutch film programmer and art curator Gertjan Zuilhof, who wrote the screenplay during the Covid-19 lockdown and is also the author of Bird Woman by Japanese Tokio Oohara, which is in the Bucheon Choice competition for short films.
"My films were very personal. This is my first time directing someone else's script," Tan says. "Step into someone's world and see things from a different perspective will be a new challenge for me."
Tan debuted with a coming-of-age drama in 2006. love conquers all, which won the Busan New Currents Awards and the Rotterdam Tiger Award. His last movie, Barbarian Invasion, who won the Grand Jury Prize at last year's Shanghai Film Festival, also comes across as a washed-up actress. To prepare for the role, she underwent intense training in martial arts.