For a very long time in my early adulthood I was obsessed with Gustav Klimt The kiss.
I must have first seen it in an art book when I was in high school. The image, painted over a hundred years ago, shows a man and a woman, caught in a moment of rapturous embrace, their bodies entwined in an arching golden flame of jubilant love.
That's what I want, I said to myself.
This is how I want to be possessed.
Years later, still living at home and lonely for male attention, I came across a copy of the painting at an op store for fifty dollars. I paid cash and carried the frame to my car, where I caught my face in the rear view mirror – I looked like I was ecstatic.
In my bedroom, I leaned the painting against a wall near the foot of my bed where it sat for years gathering dust. I watched it quite often. It was a kind of dream board, showing me what I wanted in life; a man, physically bigger than me, who would devour me with his love.
At 20, I was unaware of the potential dangers of male desire. I didn't know about patriarchy. When you're 20, all you want is attention and praise. All you want is love.
In the painting, the man has his neck flattened, his face and lips pressed against those of the woman. The woman seems to vanish in heavenly bliss.
It is the face of a truly happy and beloved woman, I thought. It's real love.
I was thinking about this painting recently when, in the space of seven days, I read four books written by women, all centered on the stories of female designers lacerated by the men they once loved.
Devotion, it seems, comes at a very high price.
At Rachel Cusk's The second place a woman with "impossible aspirations" is thrilled by a male entertainer who moves into his spare bungalow next to her house. The male artist is well known. He trivializes our narrator, makes her feel "extremely unattractive", paints her walls and rearranges her furniture without her consent.
The narrator thinks it is because the artist is afraid of her. It was "a way of getting back on solid ground". She is the audience for the artist's performance – her performance "relyed on the generosity of overwhelmed people" – usually women.
"So much power lies in the ability to see how willing others are to give it to you," she says, and clearly it's men who retain that kind of power.
"It seemed to me that to love someone is to be ready to obey him; a love that makes no promise of release or acquiescence is… an incomplete love.
"I put up with his adventures, thinking maybe that was the price to pay for being with such an unusual and brilliant man."

Actress Judith Lucy
Constantly giving in and nodding to men was something comedian Judith Lucy did throughout her adult life.
In his book, Turns out I'm fine: how not to fall apart, Lucy describes the years when she threw herself at artists, writers and musicians – male creators who treated her like a dust rag, betraying her in indescribable ways.
From a male comedian: "I put up with his adventures, thinking maybe that was the price to pay for being with such an unusual and brilliant man."
Lucy has spent decades pursuing an "equal" love with someone funny, smart, and brilliant like her, only to bear the burden of undoing the damage she's inflicted.
After reading Lucy's book, I walked around wondering if there was any hope for ambitious, creative women to be completely loved by a man for all his talents and accomplishments.
"How could I have thought these men would have wanted to share the laughter when they were usually surrounded by women who were only too happy to buy a front row ticket to their room?"
Like Lucy, I had given flowers to men I liked and paid for their dinners because I didn't think I was up to it. After reading the book, I wandered around for several days in a haze of secondhand grief, wondering if there was any hope for ambitious, creative women to be fully loved by a man for all his talents and Exploits.
Lucy was looking for a fantasy – much like what American artist Helen Frankenthaler found one night in 1958 when she met Robert Motherwell.
"There was a fantastic recognition and permanent road to each other," Frankenthaler wrote years later, describing the evening.
The "greatest love affair in the New York art world," as it was later dubbed, had begun; Frankenthaler was 29 years old. Motherwell was 42, twice married, twice divorced.
He was a leading abstract expressionist who had already achieved worldwide fame with paintings in major museums in America and Europe. When Frankenthaler met Motherwell, she found his match, but he was still recovering from alcoholism. She became caring and obedient, sacrificing her own needs for her artistic creation.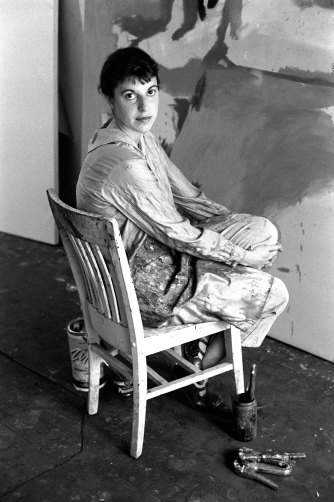 "While Bob painted until the early hours, Helen sometimes slept in his studio to keep him company and away from alcohol," writes Mary Gabriel in her book, Ninth Street Women.
"It was during this period…that Helen's name began to be erased from the avant-garde honor roll."
The light is dimmed around ambitious women who fall in love with ambitious men.
"Forty years, hiding your talent, trying to keep your family together," as Deborah Levy describes it in Real estatethe last book in his "living autobiography" trilogy.
"The family home…was haunted by my misfortune," Levy laments.
While packing, she finds a book her ex-husband gave her years ago.
"What's odd is that the book itself…was about a woman who gave her life to a man," she remarks.
"She made him her purpose in life and we have no idea what her own sense of purpose is."
Nikki Gemmell was in her early twenties when she met W, a man over ten years her senior who was also a writer.
Gemmell's own desire to write was monstrous, but she was thrilled by W – someone who embodied the "…Baudelarian myth of the artist, one of those heroes of modern life who lives on a plane higher and more intoxicating than the rest of us."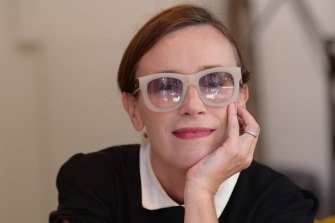 In Dissolve, Gemmell recounts the euphoria of sexual intimacy and love. "You know you're going to throw everything else – all focus, courage, ambition – into it."
She addresses the reader in the second person, a haunting choice, as most women I know are also extremely ambitious and have had their creative impulses stifled by the enormity of their male lovers.
"There is the willful violation of the core of who you are, who you lose… But you don't care. Because you have at your fingertips now what you have always wanted. To like."
Gemmell suffers from the unbearable pain imposed by an unreliable partner. He doesn't call for weeks. Their engagement is broken. She decides she can't be the ink to his quill.
"Femininity is a state of gift," concludes Gemmell. "Helping, constantly nurturing, and enslaving the distraction of what you really want to do."
What I really want to do is write books.
But for most of my life, my lust for male approval has been charged with a brighter energy than anything else. I believed that to be a full human woman, I needed to be loved by a strong, human man.
The heroines of these books experience the pain of seeing the man they love extinguish their sense of self – their desire to create and center their own lives could not sustain their desire to receive the love and devotion they offered to their male counterparts.
After reading these books, I realized that I had waited all my life to find a love that would bind me and that it was a form of self-annihilation that the patriarchy had demanded of me. All of these women were denied the "relentless obedience," as Cusk puts it, necessary to make good art. They were loyal, docile and committed, but not to their art.
Unfortunately, as a heterosexual woman, my loyalty is demanded of me "by the infrastructure of male dominance, which above all fears the absence of female desire, work, mind, heart", as the writes Amia Srinivasan in The right to sex.
The desire, the work, the minds and the hearts belonging to Hadley Richardson, Pauline Pfeiffer, Martha Gellhorn and Mary Welsh offered to Ernest Hemingway. The desire, work, mind and heart of Jean Stafford, Elizabeth Hardwick and Caroline Blackwood given to Robert Lowell. The total dedication of Dorothea Tanning, Marie-Berthe Aurenche, Luise Straus and Peggy Guggenheim, who spent years of their lives faithfully nurturing Max Ernst.
All of these women were extraordinary artists, writers and journalists, who married men in a world where male art was recognized while theirs was not.
I don't know where my Klimt print is now. After moving several times, sometimes abroad for long periods of time, I slowly and unknowingly separated myself from the enigma and the spell of its initial magic.
Today, when I study the image online, I see a kind of oppression, instead of love. I see a man tightening a woman's face with his fingers clenched, his yellow aura covering her body against his. I see a woman on her knees, as if in prayer, a forced servant subjected to the domination of male need. His own face, not happiness, but a kind of endurance. What is she going through?
The imposing gesture of male love.
Loading
Knowing this now, I always carefully assess how much attention I am giving and to whom.
I carry the knowledge of all these women in my head, holding their thwarted potential like a torch, a hidden force in my arsenal.
The obstruction they faced to the life and love they wanted will be my harbinger of a future that can recognize a woman's work without invalidating her desirability in a romantic relationship with a man.
The Booklist is a weekly newsletter for book lovers from book editor Jason Steger. Get delivered every Friday.